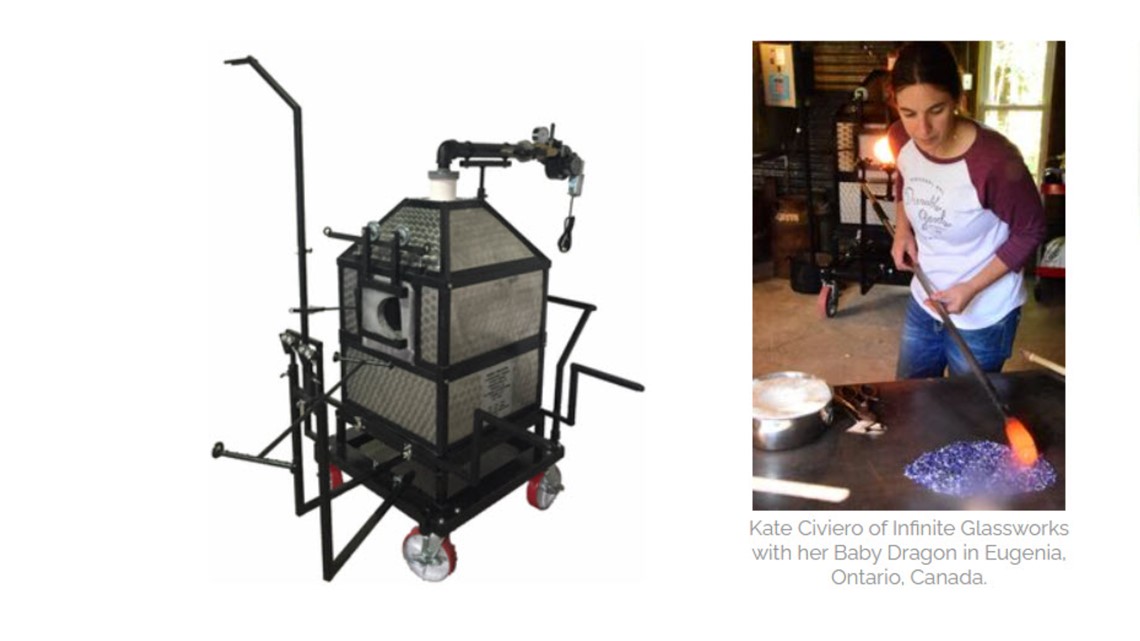 The Toledo museum has Baby Dragon blown glass furniture
Governor Dewin will visit on Wednesday as part of his commitment to hot glass tools, which will allow him to host outdoor blown glass demonstrations and events.
Described as an innovative tool for hot glass, Baby Dragon Furness enables the entire community to organize outdoor blown glass demonstrations and design experiments in museums and offsite.
"The portability of 'Baby Dragon' is very exciting," said Alan Iwamura, Director of Glass Studio at TMA. "We are now able to bring blown glass art out of the museum and beyond the neighborhood community. With the advent of this special tool, we can educate and interact with the general public. , The potential for involvement has increased considerably. We look forward to expanding our reach of the community. "
Ohio Governor Mike DeWine and First Lady Fran DeWine will visit the Toledo Museum of Art Wednesday afternoon to unveil a new Kamado at 1:00 p.m. WTOL11 will organize the event online.
According to the museum, the "Baby Dragon" can be used to teach both beginners and advanced students in hot glass and serves as a stationary or mobile studio. Powered by propane or natural gas, the furnace is mounted on a sturdy base on casters for a wide range of project sizes. According to the museum, the new oven will be used off-site primarily at various community locations to be announced later this summer.
The unit costs just under $ 10,000 and is manufactured by Mobile Glassblowing Studios LLC in Georgia. According to the manufacturer, the blown glass unit can be easily moved for transport to demonstration and has a 30 lb glass capacity. This is enough to make about 30 pint glasses.
The purchase of the "Baby Dragon" was made by OI Glass, Inc. in honor of his mother, Elham Erie Moulad, with the support of Majida M. Moulad. This was made possible with additional support from the museum, according to a press release from the museum. ..
The Toledo museum has Baby Dragon blown glass furniture
The Toledo museum has Baby Dragon blown glass furniture