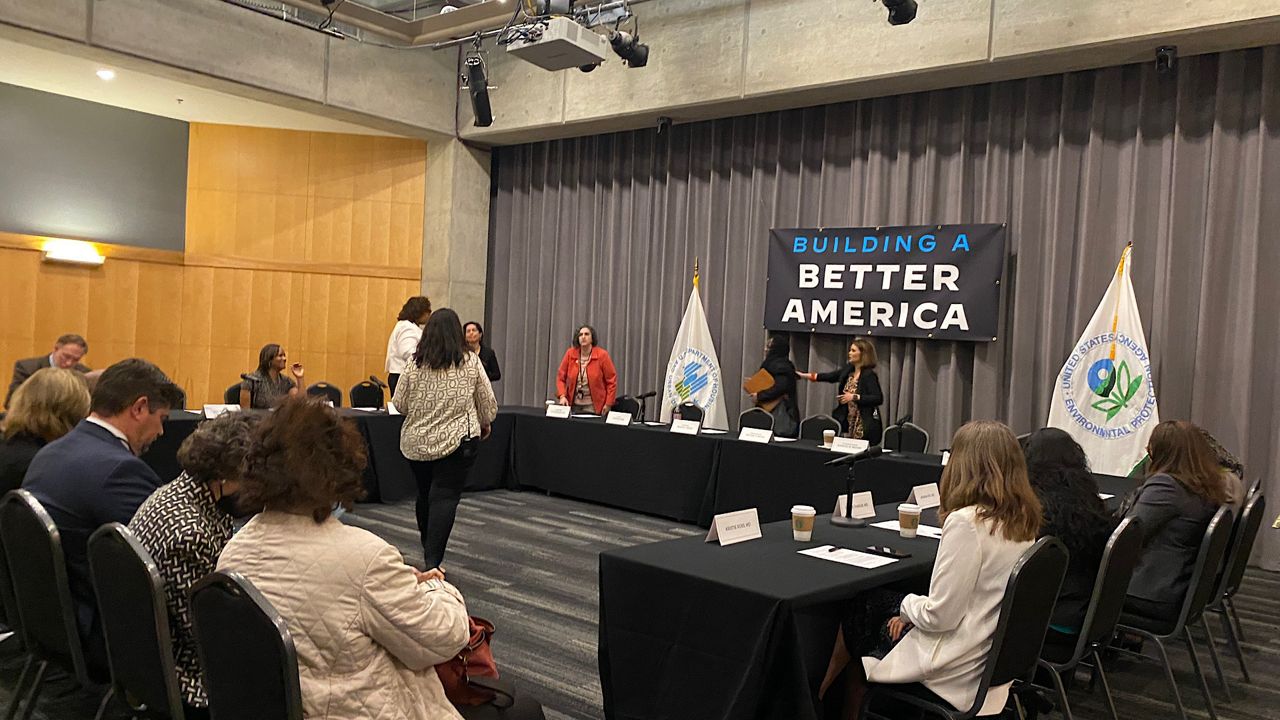 Northeast Ohio Leaders Host Lead Safety Discussion
CLEVELAND — On Monday, Rep. Shontel Brown, OH-11, Cleveland Mayor Justin Bibb and other local leaders gathered at the Great Lakes Science Center to host a roundtable on lead safety in the community.
---
What do you want to know
Congresswoman Shontel Brown, Cleveland Mayor Justin Bibb and other leaders hosted roundtable on lead safety
Robin Brown, whose daughter developed lead poisoning aged four, attended the discussion
Leaders said they are doing everything possible to ensure the community is educated and kept aware of potential sources of lead.
---
During the chat, Robin Brown shared that in 1999, her daughter developed lead poisoning when she was four years old.
She said it was important to be at Monday's roundtable as the government invests $55 billion from the bipartisan Infrastructure Act to provide safe drinking water for all American families and eliminate lead from country service lines.
"It's not an easy place as a parent or family, because it doesn't just impact the child. [It] affects the whole family," Brown said. "I was invested in this because African Americans are the number one nationality poisoned by lead."
Leaders said they are doing everything they can to ensure they educate the community and keep community members informed about potential sources of lead and how they can protect their families.