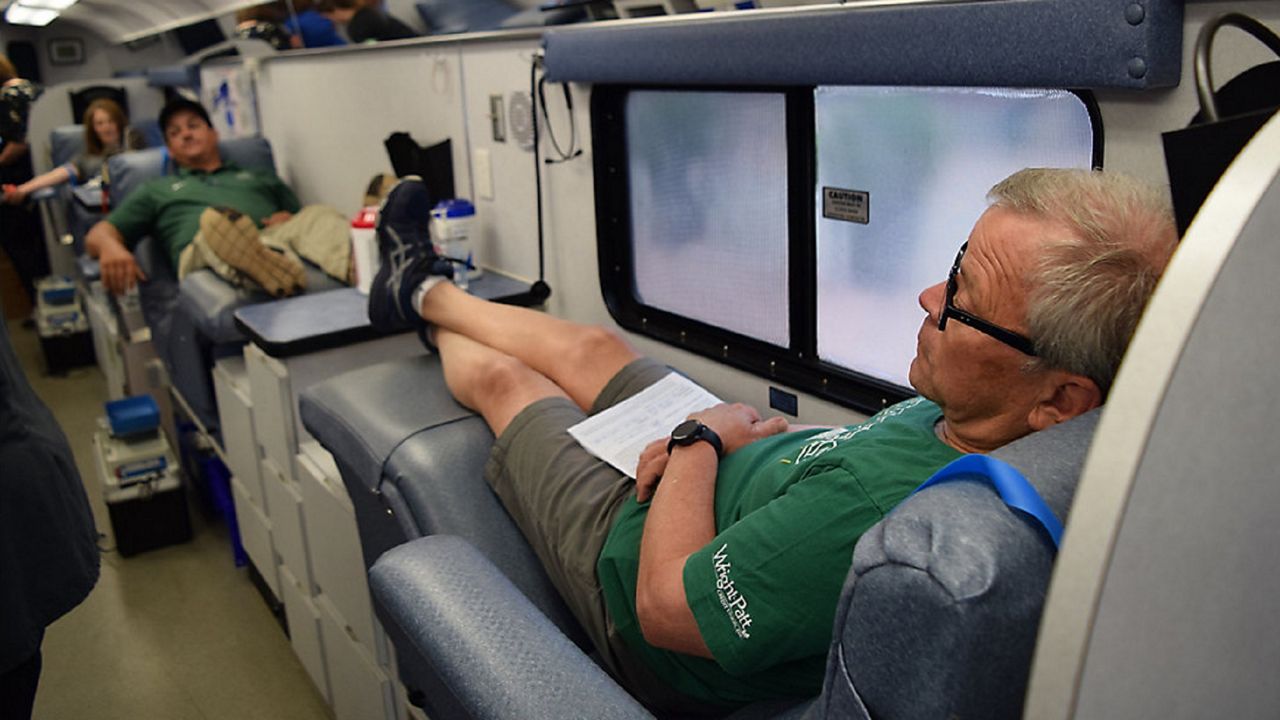 Community blood center looking for blood donors
DAYTON, Ohio — The Community Blood Center is concerned about a low type O blood supply ahead of the summer.
The Community Blood Center (CBC) said in a statement that regional hospital utilization exceeded type O blood collections from May 27 to June 4. CBC must register at least 300 donors a day to meet the demand from hospitals in the region.
To donate blood, schedule a donation online at www.DonorTime.com or by calling (937)-461-3220, registrants will receive a "Step Up to the Plate" t-shirt.
CBC fell short of its donor goal with an average of 225 blood donors over the holiday season despite daily donor events and a boost of 211 donors during the June 2 blood drive at the Jackson Center .
There is a strong demand for blood across the country, including shortages after recent mass shootings in Texas and Oklahoma.
"It's the blood already on the shelves that saves lives after these terrible events," CBC Vice President of Donor Services Tracy Morgan said in a press release. "We need to be better prepared for any increase in needs."
Morgan said with the summer underway, the traditional challenges of vacation travel, outdoor activities and increased emergency room use require donations.
"We ask donors to go the extra mile to give and encourage those who have never given to become a first-time donor," Morgan wrote.
There are special donor events at the Dayton CBC Donation Center and at mobile blood drives.
Donors who register during Fueling Up Weekend at the CBC Donation Center will receive a $10 Speedway gas card. The weekends are Friday and Saturday June 10 and 11 and again June 17 and 18.
A special campaign is underway to gain full access to 'Country Concert 22', the region's biggest music event of the summer.
Everyone who registers to donate June 6-18 at any CBC mobile blood drive or the Dayton CBC Donation Center will be automatically entered into a draw to win four tickets, valid for all three days of the " Country Concert 22″ from July 7 to 9. at Fort Loramie.
The FDA periodically changes blood donor eligibility guidelines, and potential donors with questions can email them to can[email protected]