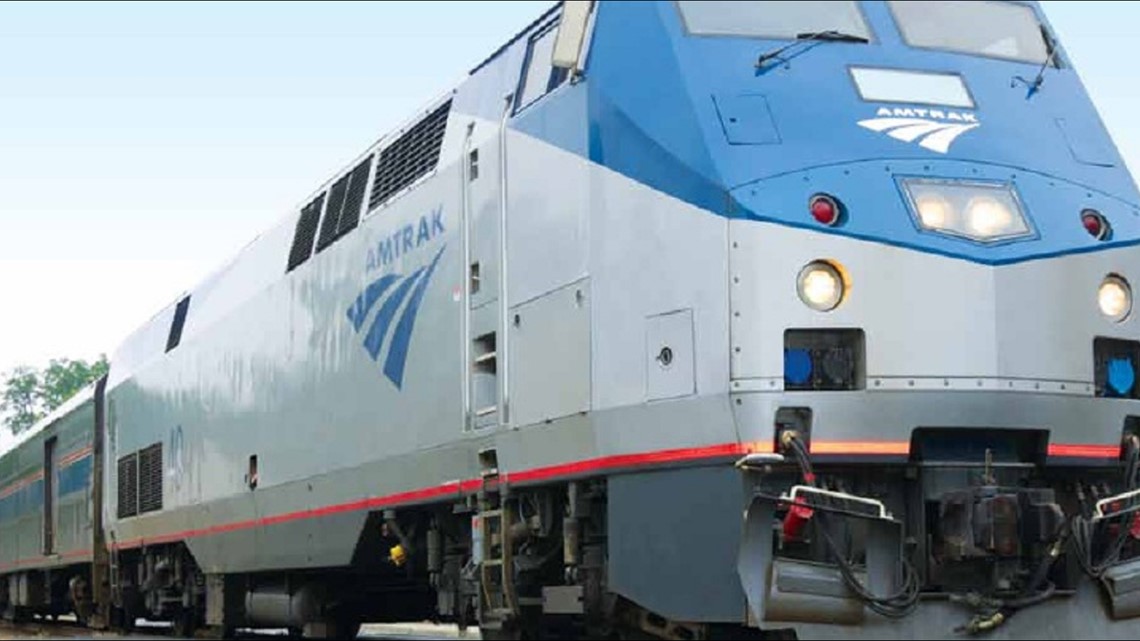 Cleveland City Council Supports Governor DeWine's Amtrak Study
The resolution comes after Governor DeWine asked the Ohio Railroad Development Commission to work with Amtrak on a feasibility study for expanding passenger rail service.
CLEVELAND— Editor's note: The video above is from a recent report by 3News' sister station WBNS 10TV on the expansion of passenger rail in Ohio.
At its Wednesday meeting, the Cleveland City Council passed a resolution expressing support for Gov. Mike DeWine as the state explores expanding passenger rail with Amtrak.
In May, DeWine asked the Ohio Rail Development Commission to work with Amtrak to determine the cost and feasibility of improved and expanded passenger rail service in Ohio.
"Although a study may determine that they (the extension of the routes) are not feasible, we have kept the process open to allow for federal grants in the event that a study determines that the routes are feasible and that they are supported," DeWine publicist Dan Tierney said. 3News in an email.
In its resolution, the board urged the state to pursue specific areas with Amtrak:
1. The proposed 3C+D Corridor (Cleveland-Columbus-Cincinnati and Dayton), which would link major cities in Ohio via rail service. There would be three daily round trips from Cleveland to Cincinnati. Proposed stations along the way would be in the following cities:
Cleveland, Ohio
Cleveland Hopkins Airport (NEW)
Crestline, Ohio (NEW)
Delaware, Ohio (NEW)
Columbus, Ohio (NEW)
Springfield, Ohio (NEW)
Dayton, Ohio (NEW)
Sharonville, Ohio (NEW)
Cincinnati, Ohio
(The 3C+D lane line is shown in yellow and green in the image below)
2. Improve service on existing corridors as proposed in Amtrak's "Connects US" plan:
The Cleveland-Elyria-Sandusky-Toledo-Chicago Corridor
The Cleveland-Buffalo-Rochester-NYC Corridor
The Cleveland-Pittsburgh-Philadelphia-NYC Corridor
The Cleveland-Washington, DC Corridor
The Cleveland-Toledo-Detroit Corridor
In addition, the board is calling on DeWine to engage Ohio in the Federal Rail Association's Corridor Identification and Development (ID) program, which will create a pipeline of passenger rail projects to guide future funding for corridors. federal grants. The infrastructure bill passed by Congress and signed into law by President Biden last fall allocates more than $66 billion to Amtrak.
"We are very pleased to see this (resolution) come to fruition," said Stu Nicholson, executive director of All Aboard Ohio, a nonprofit passenger railroad advocacy organization. "It's very important to the state of Ohio. The more support we see for rail, the more the state assembly will see that it's important to cities and suburbs alike."
Nicholson, who spent seven years as a member of the Ohio Rail Development Commission, says a feasibility study will take some time. An environmental assessment of the rail corridors is required, as well as a technical needs assessment study. Nicholson predicts the study will be completed in the spring of 2023.
"We are truly grateful that Governor DeWine commissioned the study," Nicholson added. "At least it's a realization worth considering. Passenger rail is about mobility, jobs, connecting people. It's a new economic tool that can attract new businesses ."