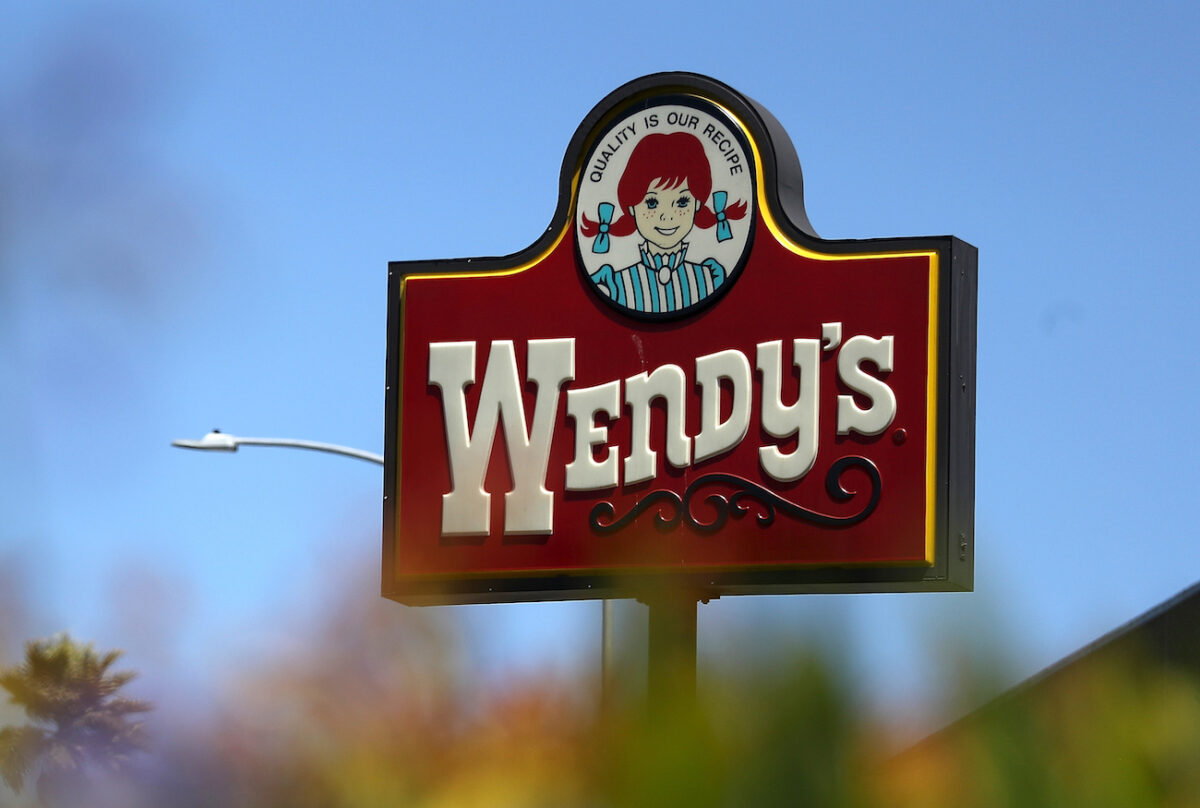 The CDC is investigating an outbreak of E. Coli in 4 states and says 'many sick people' ate at Wendy's restaurants
The US Centers for Disease Control and Prevention (CDC) announced Friday in its ongoing investigation into a E.coli outbreak that "many sick people" said they ate sandwiches with romaine lettuce at Wendy's restaurants before falling ill.
"State and local public health officials interviewed people about the foods they ate in the week before they became ill. Of the 26 people surveyed, 22 (86%) said they had eaten at a Wendy's restaurant in the week prior to the onset of their illness," the CDC said. announcement. "The Wendy's restaurants where the sick ate are in Michigan, Ohio and Pennsylvania."
"People reported eating a variety of menu items, including burgers and sandwiches," he added. "Romaine lettuce served on burgers and sandwiches at Wendy's was one of the most commonly consumed ingredients among menu items, but investigators are continuing to analyze ingredient-level data to determine if there are any other possible foods that could be causing the outbreak. ."
Based on the information, Wendy's is removing romaine lettuce used in sandwiches from restaurants in the three affected states. Wendy's also confirmed that it is fully cooperating with the CDC in the investigation. The company said in a statement to multiple news outlets that it is "committed to meeting our high standards for food safety and quality."
The CDC said there is no evidence so far to suggest that romaine lettuce sold in other restaurants, grocery stores, or at home is linked to the E.coli epidemic. The agency underline that he "does not advise people to avoid eating at Wendy's restaurants or to stop eating romaine lettuce".
Specific food affected by outbreak not confirmed
As of August 19, at least 37 people from four US states (Michigan, Ohio, Indiana and Pennsylvania) have been reported sick since late July due to the epidemic strain of E.coli O157:H7. The 37 people who fell ill were between the ages of 6 and 91 with a median age of 21.
"Of 24 people with information, ten were hospitalized. Of the ten people hospitalized, three people from Michigan developed a type of kidney failure called hemolytic-uremic syndrome. No deaths have been reported," the statement said. 'agency.
The announcement is an update to the CDC's previous August 17 update regarding the ongoing investigation.
The public health agency said on Friday that a specific food has yet to be confirmed as the source of the E.coli epidemic.
The actual number of people who have become ill from the outbreak is likely higher than the number reported, and the outbreak may not be limited to the four states, he noted. "This is because some of the recent illnesses have not yet been reported to PulseNet as usual 3 to 4 weeks to determine if a sick person is part of an outbreak. Also, some people recover without medical attention and are not tested for E. coli."
E.coli is a type of bacteria that is commonly found in the environment, as well as in the intestines of humans and animals. While most strains of E.coli are harmless, others can cause varying degrees of illness and even lead to death. Symptoms of E.coli May include diarrhea, urinary tract infections, respiratory diseases, pneumonia and/or other illnesses.
The CDC said that people should contact a doctor if they feel a suspicion of E.coli symptoms, which include diarrhea, fever above 102 degrees Fahrenheit (38.9 degrees Celsius) for more than three days, bloody diarrhea, vomiting, signs of dehydration such as limited urination, dry mouth and throat and feeling dizzy on standing up.