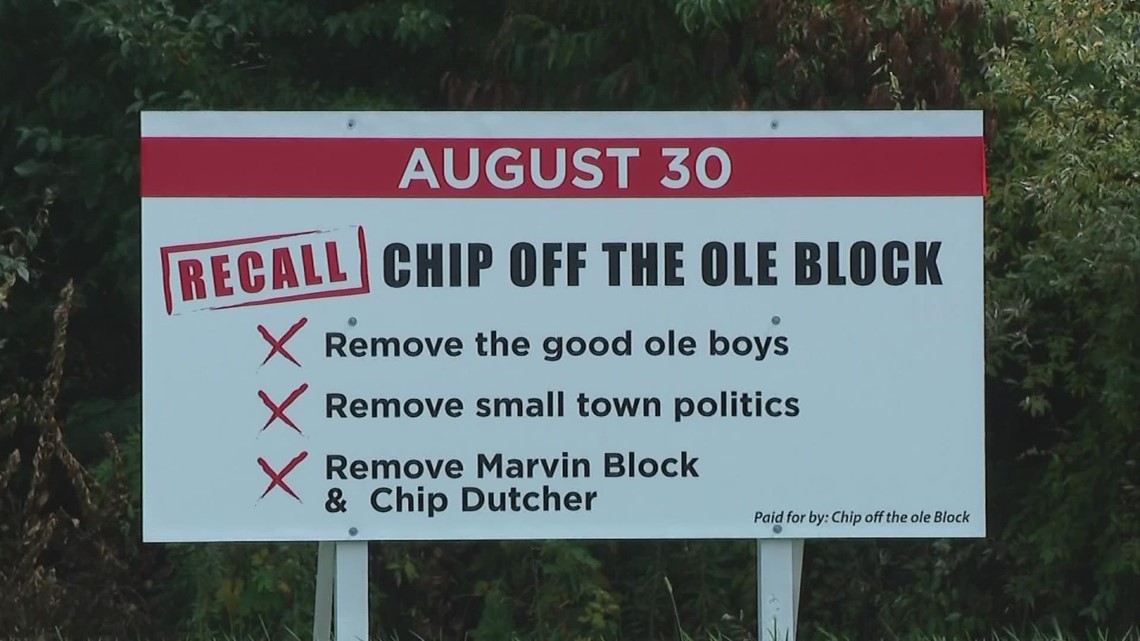 Johnstown votes to impeach mayor and city council speaker
The city held a recall election on Tuesday.
JOHNSTOWN, Ohio — Johnstown neighbors have voted to recall the city's mayor and city council president.
Voters voted to recall City Council Speaker Marvin Block and Mayor Chip Dutcher with more than 70% of the vote.
Many people came to vote on this issue. During the August 2 primary, just over 400 ballots were cast. During this recall election, more than 900 ballots were cast, representing a participation rate of approximately 33%.
The recall vote came after the community raised questions about the leadership.
According to Ohio code, for this vote to take place, a petition had to be signed by at least 15% of the number of voters in the last election.
"Johnstown needs to think a bit further, that's just my opinion. I just think some people cling to their ways," said Jeff Ball, who voted for the recall.
All of this is happening as Intel is poised to make its way into the region. Intel's project site is a few miles outside of town.
"We just want to be ready for what's to come. Johnstown is a growing town, and we just have to make sure we have the right people in place," said neighbor Greg Russell.
The rest of the board must appoint replacements within the next 30 days. City code states that the office will be vacant until their replacements are named.
Local News: Recent Coverage ⬇